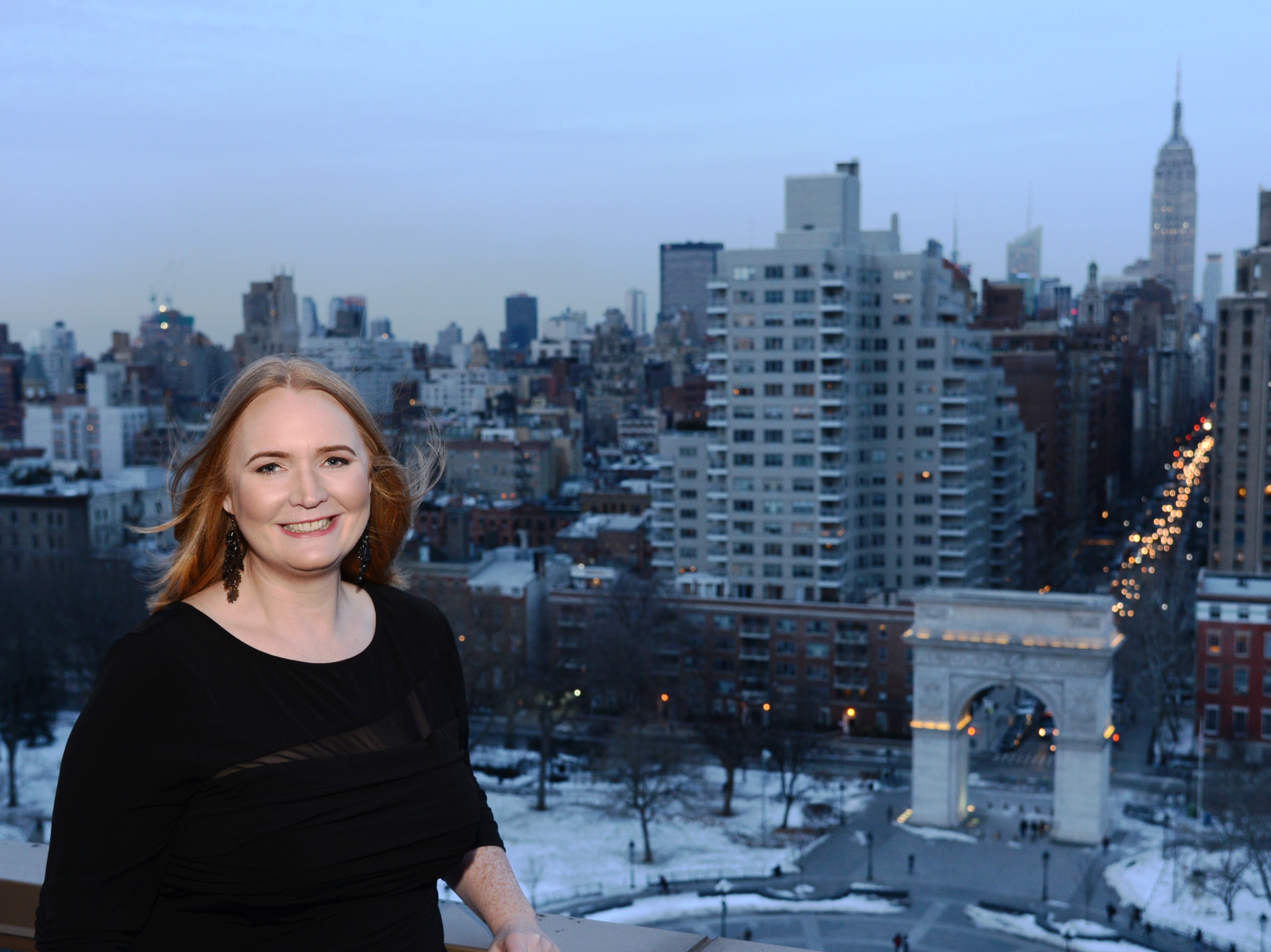 Position: Radio Show Host
Location: New York, NY
Dr. Miriam Nyhan Grey grew up in County Wicklow and studied in Cork and Florence, Italy before coming to New York University as a visiting doctoral student in History in 2006.
She has been on faculty at Glucksman Ireland House NYU (http://as.nyu.edu/content/nyu-as/as/research-centers/irelandhouse.html) since 2009, teaching an array of classes on Irish history and migration, oral history and comparative migration. She is a collaborator on the oral history collection of the Archives of Irish America, at NYU's Bobst Library.
This Irish American Life
Saturdays, 9am to 10am
WNYE 91.5fm in the tristate are
and worldwide on www.irishradio.com
Produced and Hosted by
Dr. Miriam Nyhan Grey
Your opportunity to hear about the latest activities at New York University's Center for Irish & Irish-American Studies, Glucksman Ireland House NYU. We enrich your understanding of the Irish experience at home and abroad. We search out new angles on familiar topics and uncover overlooked aspects of Ireland and the Irish diaspora, past and present. Our goal is to make This Irish American Life a port-of-call for those with an intense or even a modest interest in things Irish, Irish-American and related to the goal Irish. 
Every week, we present informative, reflective, stimulating and above all, entertaining radio from our home in New York City's Greenwich Village. Eist linn!
Archive shows available at www.nyuirish.net/radiohour and www.irishradio.com